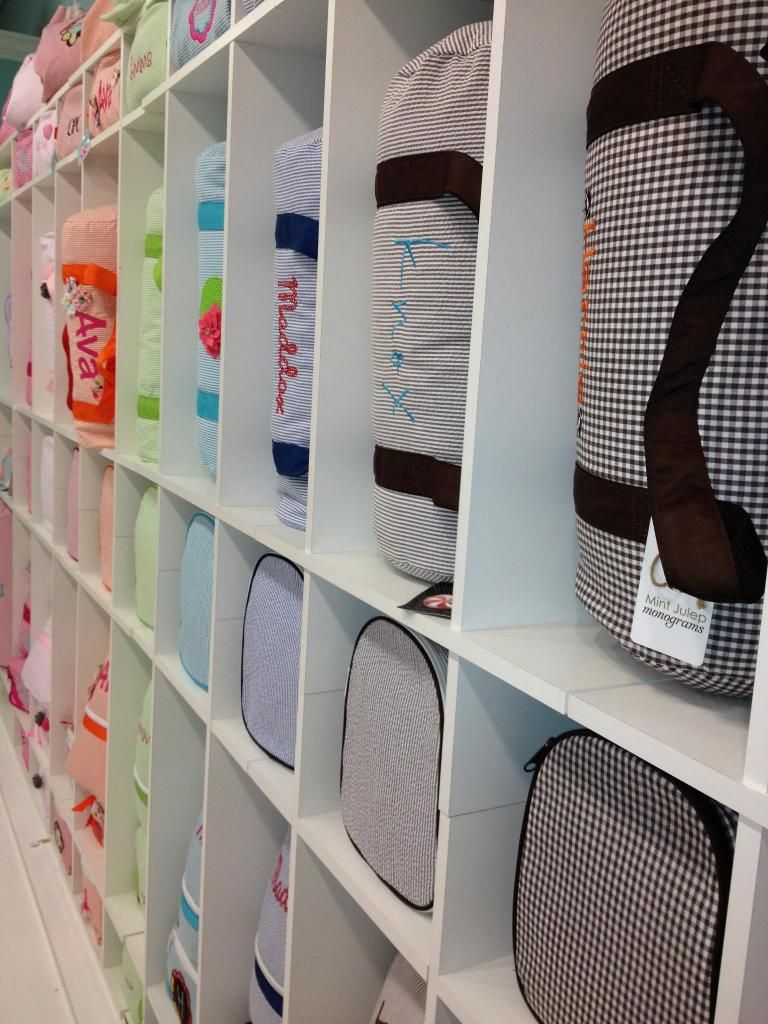 If you have been wondering whether or not you should make the trip to visit the Mint showroom at the Atlanta Gift Market July 8-15, the answer is a resounding, "Yes!"
Not only will you be privy to the new styles and colors before they are available on the website, but also you will be able to see, touch and smell (did you know the Rainbow Seersucker smells like Wrigley's Fruit Stripe gum?) the goods and get new ideas for your in-store displays and marketing.
Nearly all of the samples you see in the showroom are done by customers. I am amazed at the creativity of all the Mint Sisters! I look forward to seeing all of the different fonts and thread combinations, as well as new applique and heat press designs.
Additionally, Market customers get free freight on all orders written during the show! That's a significant savings, especially this time of year when stores are re-stocking nap rolls and backpacks for back-to-school.
Still not sure? What if I told you there will be magic calorie-free cupcakes that taste so good they will make you mad at your mother?
Beer? Wine? Cocktails? Lots of yukking it up with Christi and Co. on the floor? Aerial performances? You'll never know unless you stop by!
Come see us, July 8-15, in Building 2, Floor 6, Showroom 679. We'll be there from 9 a.m. to 6 p.m., Tuesday, July 8 and 15, and Wednesday, Thursday, Sunday and Monday, July 9 through 14; and 9 a.m. to 8 p.m., Friday and Saturday, July 11 and 12.
Hope to see you there!
Suzi Homemaker (a.k.a. Suzi Crowder)